Individual Therapy
Original Path Counseling provides counseling services for a variety of mental and physical challenges: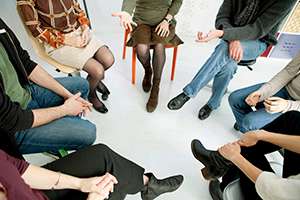 Adult and Teen Groups Currently Available:
Adolescent DBT Group – ​Thursdays from 4:30-6pm. Our next round of Teen DBT starts this month! October 11th. $40/week
Adult DBT Group – Mondays from 8-9:30am. We are currently performing consults for our next round to begin.
DBT (Dialectical Behavior Therapy) is taught in a small group format over 12 weeks. This can be beneficial for a variety of challenges that you or your teen may be facing; such as depression, anxiety, self-harming, and poor emotional regulation. Over 12 weeks your teen will learn specific skills that help with Mindfulness, Distress Tolerance, Emotional Regulation, and Interpersonal Effectiveness. If you feel like this may be a beneficial group to participate in, please set up a consultation with one of our counselors to be sure that you or your adolescent would be a good fit.